Two separate road accidents in the Eastern Region have killed 7 with more than 40 on admission.
The two accidents which both occurred on Boxing Day December 26, claimed the lives of these people who were on their way to visit their family and friends for the holidays.
The first accident which occurred at dawn at Suhum on the Accra-Kumasi highway involved a Yutong Bus with registration number GT- 4531- 15 and a Man Diesel Trailer truck with registration number GS- 3099 – 10.
Citi News sources indicate that the driver of the Yutong Bus, which was from Kumasi heading to Accra lost control and crashed into the stationary trailer truck which had developed a fault, before landing in a ditch, killing a police officer on board.
DSP Ebenezer Tetteh, the Eastern Regional Police Public Relations Officer, who confirmed the incident to Citi News said a mechanic who was under the trailer truck repairing the faulty vehicle also died on the spot.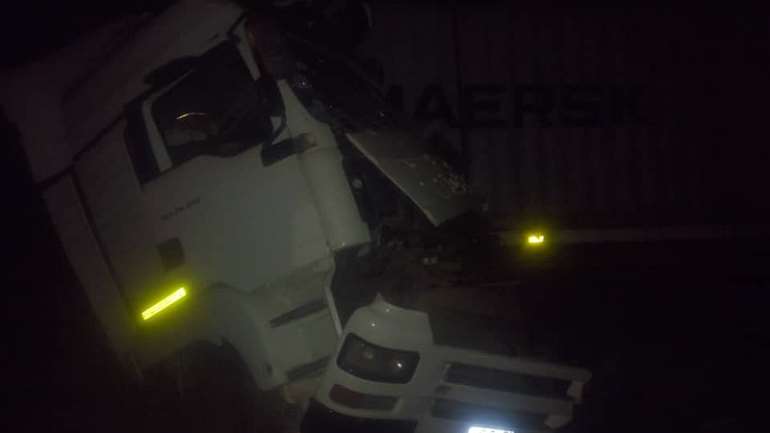 A few hours later, five others who were also heading to a beach party died on the spot when the tipper truck in which they were traveling from Donkorkrom to Agodeke in the Kwahu Afram Plains North District also crashed.
Information available to Citi News indicates that 10 others are currently receiving treatment at the hospital
"On December 26, at about 1:30 am, suspect driver Kwasi Arhin age 48 years was in-charge Yutong Bus with registration number GT 4531-15 with passengers on board from Sankore on Kumasi direction towards Accra. On reaching a section of the road at Kpankpan junction -Suhum on Kumasi -Accra highway, he veered off from his lane and crashed into Man Diesel Trailer truck with registration No. GS 3099-10 driven by Issaka Rahaman age 65 years which had then developed a fault and parked in his lane when facing Kumasi direction," DSP Ebenezer Tetteh narrated.

"In the process, a mechanic, one Ahmed Seidu in his thirties who was working on the said truck, was trapped to death under the truck. At that very moment the Yutong bus driver lost control of the steering wheel and landed in a ditch at the nearside edge when facing Accra direction killing one C/Inspr. Antwi Boasiako, the Ojobi station officer under Kasoa division instantly".
DSP Ebenezer Tetteh added, " Passengers on board the Yutong bus including the driver were injured and rushed to Suhum Government Hospital for treatment. The bodies of deceased were removed and deposited at same hospital morgue for preservation and autopsy. Four of the injured persons are in critical condition. The accident vehicles have been moved from the road to pave way for vehicular traffic".
Ofori Collins a resident of Donkorkrom and an eyewitness who spoke to Citi News indicated that the bad nature of roads in the district caused the accident.
"They were all in the trunk of the tipper going to have fun when suddenly the driver lost control of the steering wheel after attempting to swerve the potholes on the road. The truck skidded off the road into the bush and later came back onto the bumpy road before crashing. 6 persons, all male, died on the spot and the remaining 12 were rushed to the Donkorkrom Presbyterian Hospital for treatment"
"An ambulance came in today to convey 2 of the injured who are in critical condition to Koforidua for treatment, I can confirm that families of 2 of the deceased who are Muslims today went for their bodies from the morgue for burial."
—citinewsroom

Credit: Source link
(Visited 1 times, 1 visits today)