Country Director of DFID, Philip Smith
The Country Director of DFID, Philip Smith said between 30-60% of women with a mental health problem have experienced some form of domestic violence.
He indicated that women experiencing domestic abuse are more likely to experience a mental health problem, while women with mental health problems are more likely to be domestically abused.
Mr. Smith said this at the re-launched of the UK aid funded maternal mental health project to improve mental health of 29,520 pregnant women, mothers and child health outcome in Ghana by Basic needs Ghana.
The launch of this new project comes during the 16 Days of Activism against Gender Based Violence.
"This important project – £940,000, part of a £1.2 million project, which has been granted to BasicNeeds UK to work with BasicNeeds-Ghana and three other NGOs to deliver the project which aims to raise attention to a little recognised, but important issue that pregnant women and new mothers," he stated.
Philip Smith added that the project will truly make a difference because it will improve the mental health and livelihoods for poor and vulnerable pregnant women and mothers as well as children in target districts.
According to him, the project would make it possible to detect early mental health conditions particularly depression among pregnant women and new mothers which will allow them to access treatment including counseling and medical management.
Mr. Smith stressed that the project would also help train health and social workers to recognise and manage depression and other common mental health issues in a sensitive way.
"It will provide mothers with support – from community groups and peers -so that new mothers know they are not alone, and support them with livelihoods skills". Mr. Philip Smith noted.
According to him, through UK support there has been an increase in the workforce─ more than 5,000 health workers have been trained including GPs, clinical psychiatric officers, midwives and community mental health officers.
"We have ensured nationwide coverage of Mental Health services. All districts in Ghana now provide mental health services through GHS or CHAG facilities compared to 32 districts at the start," he intimated.
Mr. Smith indicated that mental health patients are now being registered with the National Health Insurance Scheme and able to access general health care free of charge.
He said but the challenge is that there is a lack of funding for mental health and shortages of psychotropic drugs.
Also, he added that mental health services are limited to old institutions for those with severe psychiatric illness, rather than mental health being seen as integral to the health and wellbeing of all people which must be mainstreamed into community health services.
On the stigma and discrimination, Mr. Smith noted that people feeling they can't ask for help and those with mental illness or epilepsy who are ostracized in their communities who can't be seen as productive members of the community.
"It's the shame this engenders in those that suffer but also their family. And we are still seeing human rights violations reported in "prayer camps," he added.
The Executive Director of Basic Needs Ghana, Mr. Badimak Peter Yaro said the project will also strengthened the capacity of existing facility and community based MCH as well as psychiatric health staff to deliver mental health screening.
He noted that it will also improved access to knowledge for target women related to effective and safe care.
According to him, the project would educate Number of healthcare staff (midwifes, TBAs, CPNs, CMHOs, nurses, medics, and CHVs) skilled in maternal mental health to increase awareness of MMH.
The project is expected to cover 190 health facilities; 74 targeted districts in five regions across the country, namely Brong-Ahafo Region, Upper west Region, Upper East Region, Greater Accra region and Northern Region.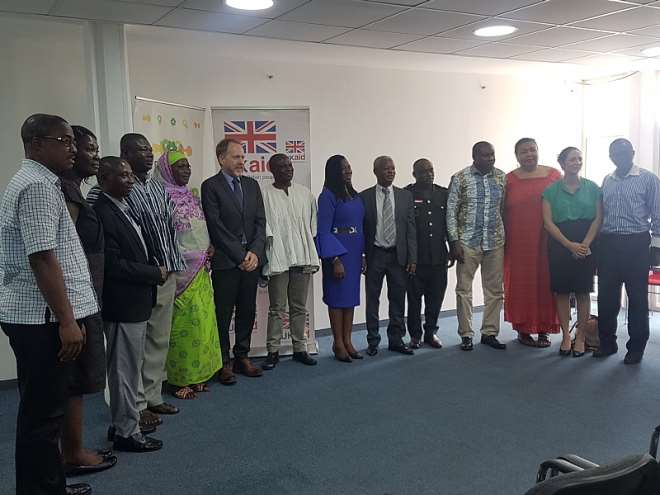 Credit: Source link
(Visited 1 times, 1 visits today)