Flagbearer hopeful of the National Democratic Congress (NDC), Kojo Bonsu, has said his decision to contest the flagbearership race of the party is not borne out of a desire to discredit former President, John Dramani Mahama.
Kojo Bonsu's decision to contest in the race has raised questions about his loyalty to the former President, given that he served as Chief Executive Officer (CEO) of the Kumasi Metropolitan Assembly under his government.
Speaking on Point Blank on Eyewitness News on Friday, Mr. Bonsu however clarified his stance, saying his decision to contest was not influenced by hatred for Mahama.
"I want to clear this; I have the greatest respect for John Dramani Mahama. I have strong successes with him, but we are looking at democracy and the future of the party. It is neither about John Mahama or any other person.
"My campaign is focused. I do not want to talk about anybody and anything. He has been my former boss and we should accord him that respect but we are not enemies. It is only democracy."
Kojo Bonsu launches campaign
The former Kumasi Metropolitan Chief Executive, Kojo Bonsu, last Wednesday launched his campaign to lead the NDC as its flagbearer for the 2020 election.
He is in the race with 11 others including former President John Mahama who is currently campaigning across the country.
Kojo Bonsu has been criticized by the party's Greater Accra Regional Chairman, Ade Coker who insists he's not qualified to lead the party let alone the country.
"The fact that you have been a KMA Mayor does not qualify you to be President of Ghana. Jesus Christ! Let's cry aloud, let's be serious. The world is watching us. He is my very good friend, and when I see him, I will advise him to go and sleep somewhere. Please! We sit here, every Tom, Dick, and Harry gets up, and he wants to be what? If your ribs are not strong, you do not take punches," Ade Coker said on Breakfast Daily on Citi TV on Monday.
But in his response, Mr. Bonsu said he is the right person to lead the NDC in the 2020 election, and that the voters will decide.
"My experience at Ghana Oil, my experience as the Chairman of the National Sports Council, Mayor of Kumasi and the work I have done in Ghana, I wonder how somebody would say there is a question mark with my competence. I believe in myself. I think I have performed. And even with the NDC unity walk I was able to bring thousands of people on the streets. When you do this, is it incompetence?"
"I'm not going to argue against anyone, I want the voters and the public to judge me," the former KMA boss added when he launched his campaign on Wednesday.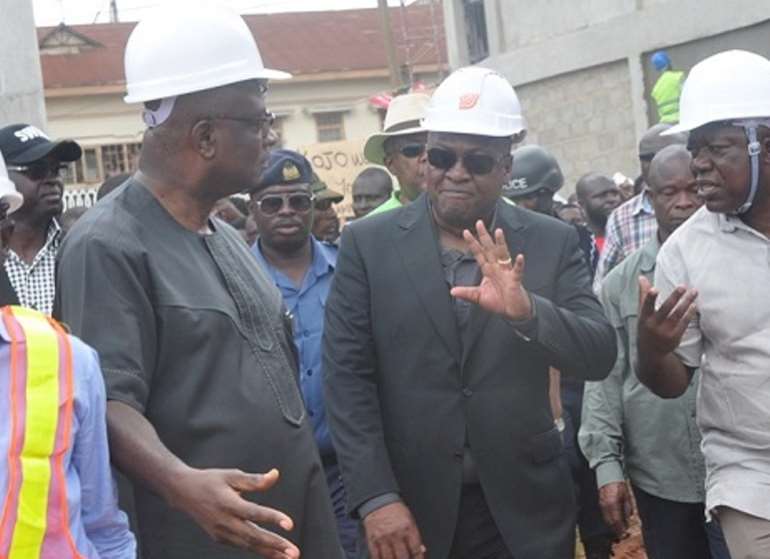 Mahama took advantage of 'my NDC Unity walk idea' – Kojo Bonsu
Kojo Bonsu a few days ago indicated that he is the brainchild of the party's unity walks held across the country after their defeat in the 2016 election.
According to him, although he pushed for the walks to be held to help the party overcome the acrimony that had engulfed its members; former President John Mahama took advantage of the platform for his benefit.
He said when the party lost the 2016 election, "the acrimony [in the NDC] was too much, [and] the blame game was going on and that was dividing the party."
"So I was very worried. I told myself that if we didn't take care this party will be divided. So the only way to do something to help salvage the acrimony is to do something sporty. So [James] Akamba [NDC Deputy National Organiser aspirant] came around and I told him about it. So I started creating something around unity. I created something called unity heals, unity this and unity that, posting on all NDC platforms just to get people ready for the unity walk."
"We agreed and we did the first one in Tamale. Mahama took advantage of it. The walks were not done for Mahama. The walks were not done for any individual. It was for unity," he said in an interview on Metro TV's Good Evening Ghana.

Credit: Source link